News
Click the following link for information from East Noble regarding COVID-19.COVID-19 Family and Student Guidance
Lunches are being delivered to several locations throughout the district over Spring Break. Pick-up times are 11:00-12:25AM Mondays & Wednesdays . Delivery locations...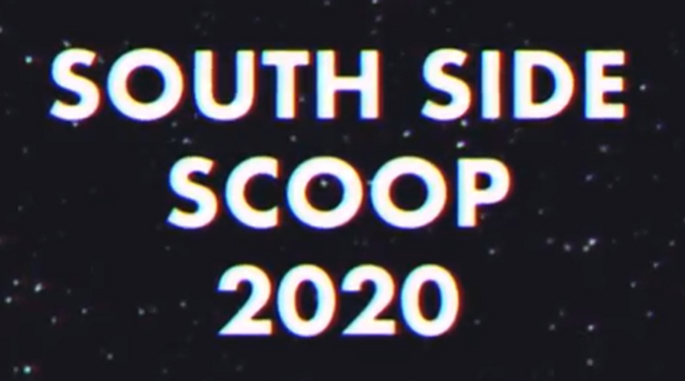 South Side Scoop, our student-led newscast, has released their latest edition. Click here to get the scoop on what is happening at South Side!
SEE ALL NEWS
LIVE FEED
Mrs. Erexson
1 day ago
It sounds funny, but I love the fact it makes us think about being positive!!
view image
Mrs. Erexson
2 days ago
REMINDER: all eLearning work from March 17, 18, and 19 is due tomorrow. Please contact us if you have any questions!
view image

East Noble School Corporation
5 days ago
UPDATED LUNCH SCHEDULE
To ensure continue safety for our staff and families, we need to change our lunch delivery schedule. Meals will be delivered twice each week on Mondays and Wednesday.
Mondays will include two lunches for Monday and Tuesday.
Wednesday deliver will include three lunches for Wednesday, Thursday, and Friday.
If you want to participate in school lunches, please use this link to register: https://tinyurl.com/ENSC-LunchRequest
Thank you all for our patience!!!
Ann Linson, Superintendent
view image

East Noble School Corporation
5 days ago
Today, Dr. McCormick and Gov. Holcomb made a historic decision to close school facilities until the end of the school year. This means we will continue eLearning three days per week to fulfill the school day requirement. We realize this is challenging for everyone; however, the safety of our students and community must be a primary concern.
I realize you must have many questions and, unfortunately, I do not have answers yet. We will continue with the current plan of Tuesday, Wednesday, Thursday eLearning days. Expect an update from me late Monday (April 6) that will provide you with additional details.
Thank you for your patience. We will get through this, one day at a time.
Ann Linson, Superintendent

East Noble School Corporation
6 days ago
ENSC wants a healthy community and kids back in school soon. Stay home when you can, keep your 6 ft distance from others, and flatten the curve.
view image
SEE ALL POSTS