EDIT MAIN
Technology
---
A Connected Educational Environment

East Noble School Corporation is committed to serving the whole child and is continuously exploring ways to provide increased educational and experiential opportunities for students that not only increase student achievement, but also focuses on developing skills for success beyond high school graduation. Through a connected educational environment, all students in East Noble School Corporation have access to a personal technology device. This anytime, anywhere access allows students to be engaged in relevant and meaningful work and enables them to develop the skills they need upon graduation to be successful in a connected world.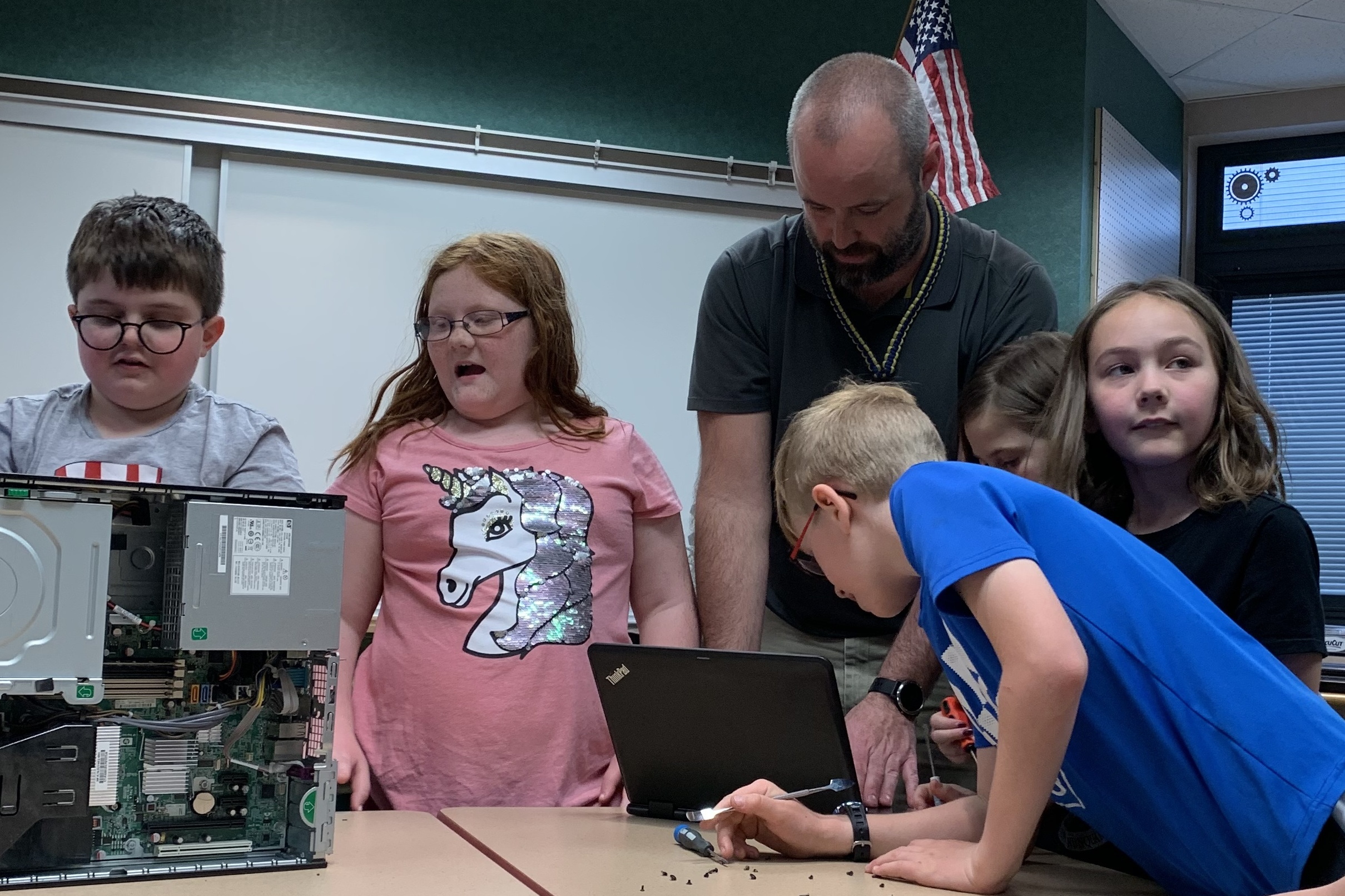 ---
WHY ONE-TO-ONE?
Creates a limitless and more personalized educational delivery system;
Uses the enthusiasm and skills of digitally connected students;
Challenges students through engaging and relevant lessons, and;
Provides students with the 21st century learning tools they will use after graduation;
Allows students to drive their own learning.
---
VISION AND PURPOSE
The vision for technology at East Noble is that all learners in the East Noble community will be able to create, navigate, and grow their own personal learning networks in safe, effective and ethical ways. To that end, every K-12 student has a digital learning device used daily to engage them in their learning. K-4 students have iPads, and 5th-12th grade students have laptops; all devices go home with our students every day, thereby extending the classroom beyond the school day and involving families more actively in the learning process.